Join Us for our next Men's Conference.
Lake Placid Camp & Conference Center
2665 Placid View Drive,
Lake Placid, FL, 33852
Our Speakers
David Dusek
David Dusek has one mission.
That mission is to encourage and equip men to "lock shields" with other men in the battles of life.
He utilizes his life experiences – including his coming to Christ as an adult and an extensive business background – to reach men in a way that they can understand.  David's vision is to engage all men where they are the "other six days of the week"—not just in churches.
Before entering vocational ministry, David had a successful career in various areas of real estate development, specializing in sales and marketing for a luxury homebuilder and two of the nation's largest landscape design/build firms. He has a extensive background in business and personnel management and sales.
David is the founder and executive director of "ROUGH CUT MEN", which utilizes major motion picture clips as parables to engage men of all spiritual levels.  David travels around the country, and the world, using the ROUGH CUT MEN movies and his powerful testimony to get men to be transparent with one another and with Jesus.  He has spoken to thousands of men across the United States and the world, engaging them with other men in a David and Jonathan model of friendship.
The Rough Cut Men Movie Experience has been introduced to virtually every major Christian denomination in America, and has been a part of over 500 men's gatherings and retreats since 2007. David has been a guest minister on Sunday mornings at churches across the country, and is the author of both "Rough Cut Men" (Amazon #1 Best Seller in 2015) and the forthcoming "We Are Soldiers, Too." (a book based 1965 Ia Drang Battle in Vietnam).
Rough Cut Men Ministries is a member of the National Coalition for Ministries to Men.  David is a Field Staff Director with Discipleship Network of America and from 2007 until 2010, he worked in the field ministry with Man in the Mirror, training over 1000 pastors and men's leaders using the "No Man Left Behind" model of ministry development.
A native of Florida, David resides in Sarasota with his wife and their five children.  In his free time, he loves dates with his wife, watching movies (obviously) and is a voracious reader.  He is also a die-hard fan of Florida Gators football.
Dr. Michael Fleischer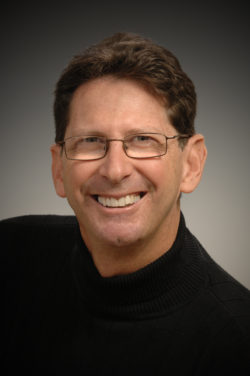 Dr. Michael Fleischer began his career in nutrition over 37 years ago when he opened a natural foods restaurant prior to becoming a chiropractic physician. He has since traveled the world seeking those foods and herbs that can restore health and often reverse chronic illness. He has always focused on an organic lifestyle and specific superfoods that can help your body to balance, energize, and manage stress.
"My job is to identify the areas that are lacking attention and thus cause discomfort or 'dis'ease. I work with my clients to guide, support, and educate them on nutrition and simple lifestyle changes that can assist in helping them to achieve 'true' or optimal health. In doing so, we create a happy, healthy life, in way that is flexible, fun and free of denial and discipline. I do not believe in diets so my approach is to make gradual, individualized, lifelong changes that enable you to reach your current and future health goals. As a supportive mentor, an inspirational guide and your wellness authority, I want nothing more than for you to feel your best and move forward in life with confidence, vitality and radiance."
Are you struggling with weight gain or loss? Are you wondering why no matter what you do you cannot lose weight?
Are you experiencing a lack of energy, interrupted sleep, inflammation, or hormonal imbalances?
Dr. Fleischer will help you connect the dots in a world that is very often confusing when it comes to health care concerns. He will focus on energy homeostasis in the body. "Your body is always either moving towards a healthy and balanced metabolism that supports vitality or towards dis-ease."
He will discuss the clues that allow you to evaluate your own health status. He will teach you how to change the course or direction of your chronic patterns of illness, and provide you with the tools you can use to commit to a lifestyle that promotes your well-being.
Flyers